We're dedicated to helping Cape Coral, FL hear better.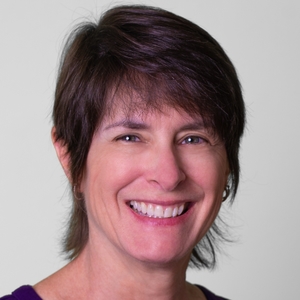 Maura Chippendale, Au.D.
Doctor of Audiology and Owner
Maura Chippendale received her Bachelor of Science degree in Audiology from the University of Georgia in 1984 and her Masters of Education degree in Audiology from the University of Georgia in 1985. She earned the degree of Doctor of Audiology (AuD) from A.T. Still University, from the Arizona School of Health Sciences in 2014. Dr. Chippendale has completed specialty training in tinnitus and hyperacusis from the Tinnitus Practitioner's Association and she studied under Dr. Pawel Jastreboff and is a provider of Tinnitus Retraining Therapy (TRT).
She received her Certificate of Clinical Competence in Audiology (CCC-A) from the American Speech and Hearing Association in 1986. Dr. Chippendale is a Fellow of the American Academy of Audiology (FAAA) and received her Board Certification from the American Board of Audiology in 2002 (BC-ABA). She is a Certificate Holder for Tinnitus Management from the American Board of Audiology.
Dr. Chippendale worked for an ENT group in Macon, Georgia from 1985 until 1988. She relocated to southwest Florida and work for an audiology practice providing services for various Ear, Nose and Throat practices. She purchased her audiology practice in November 2012. She is dedicated to her patients and prides herself in following best practice guidelines. In her spare time, she loves to travel and spend time with her family. She enjoys live theater and was proud to bring looping technology for the hearing impaired to the Florida Repertory Theater in downtown Fort Myers. She is passionate about veteran's needs and is active in fundraising for the Darkhorse Lodge, a combat veterans' retreat in Tennessee. She supports Hearing The Call, a non-profit organization bring audiologists and hearing health to areas of the world where there is no hearing healthcare. She was honored to join their team in 2018 serving the people in the township of Tembisa, South Africa.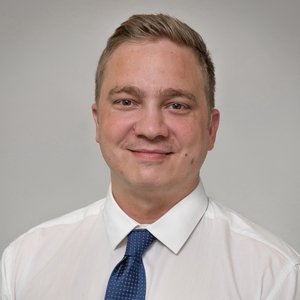 David Shropshire, Au.D.
Doctor of Audiology
David Shropshire received his Bachelor of Science Degree in Communication & Science Disorders as well as Sports Management from Florida State University in 2015. He earned his Doctorate of Audiology (Au.D) at the University of South Alabama, from the Pat Capps Covey College of Allied Health Professions. From there, after completing his fourth-year externship at the Central Florida Speech and Hearing Center in Lakeland, Florida he was delighted to begin learning from and practicing with Dr. Chippendale.
Dr. Shropshire is a bi-modal hearing device wearer, with a Cochlear implant on one side and a hearing aid on the other. His unique perspective allows him to personally understand his patient's needs and empathetically strive for individualized solutions and treatments. His professional focus includes adult diagnostics, hearing aids, tinnitus retraining therapy (TRT) and as a new service for our practice, Cochlear Implant mapping. He carefully evaluates each patient's lifestyle and listening goals in developing a plan of care which improves their hearing health and overall quality of life.
Dr. Shropshire is an avid sports fan who, when not in the clinic, is seen cheering for the Seminoles or Philadelphia Phillies and Eagles. In enthusiastic collaboration with Dr. Chippendale, he looks forward to expertly serving the greater Lee County area for years to come.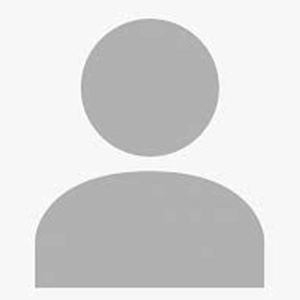 Erica Chippendale
Practice Manager
Erica joined the team in June of 2020.  She grew up in Cape Coral and moved to Loveland/Fort Collins, Colorado in 2012 where she attended Colorado State University.  She received her Bachelor of Science degree in Biology and then earned a Master of Science in Conservation Biology from University of Wisconsin – Stout.  She has worked as a Vet Technician for many practices in Florida and Colorado and we welcome her many years of experience working in medical practices, as well as her attention to detail and her organizational skills.  Erica is passionate about animals and has many cats and a Pitbull who were all rescued. She enjoys tending to her butterfly garden in her spare time. 
We treat our patients like our own family because we recognize that hearing well is important in all of your relationships!